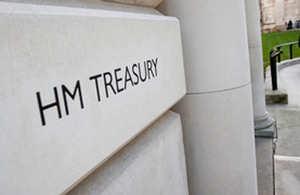 Can life get any easier? Yes, if the OTS continue to influence tax policy and practice.
Part of their recent Annual Report is copied in below:
4.5 Over the next year we will complete our work in a number of areas: • our final report on VAT will be delivered in advance of the Autumn Budget • our final reports on the Corporation Tax Computation and on "paper" Stamp Duty will be published in the summer.
4.6 In addition, we will continue to engage with stakeholders on Making Tax Digital and there is likely to be ongoing work on employment status and the Gig economy. We have also reflected on the effect of a range of our earlier recommendations, which has been encouraging, and has provide us with some lessons for the future and contributed to our future agenda.
4.7 Within the one to three year time horizon, we will consider whether there is more to be done in relation to any issues arising from the Corporation Tax report, owner managed businesses and measures designed to support investment and the raising of capital. Other areas for consideration include savings, tax reliefs and the complexity index.
4.8 Our longer term work programme will continue to evolve and develop; we always welcome views and suggestions. The challenges of the digital economy and how new technology might be harnessed to simplify the experience of using the tax system will certainly feature.